Static Plant and Mobile Seed Dressers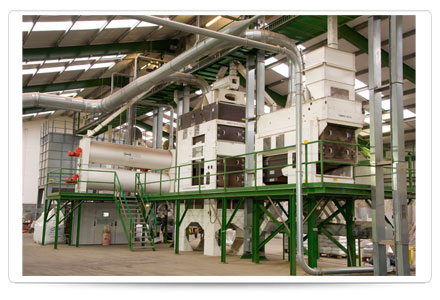 We guarantee that our customers are never short of seed. Based on the unique relationship and commitment we have to our farmers we work until the job is completed no matter how late in the day.  

Over and above seed production.  Services offered by the GFP Static Plant and mobile seed dressers are as follows:

De-bugging
Increasing Hagberg
Removing Ergot
Extracting Screenings
Colour Optical Sorting

GFP Static Plant
One of the most modern Seed Plants in the UK with an unrivalled standard of technology.
First major investment by an independent seed business for twenty years plus.
Processes 30 tonnes of seed per hour.
Treat seed with the industry leading Bayer Crop Science Evolution 1000 Applicator.
Cimbria Super Cleaner & Cylinder technology produce seed of the highest quality.
End user cleaning of every agricultural commodity.

Mobile Seed Dressers

Highest standards of machinery including Law Denis Rotary Cleaners and Gravity Separators.
Batch applicators allow any chemical to be applied.
Well established teams of highly trained, fully qualified operators on each machine.
We organise each job to minimise the extra involvement required from farmers – taking the stress off our customers.